✨MASSIVE SALE NOW ON✨ ⏰ HURRY, STOCK LIMITED! 🚚 FREE EXPRESS SHIPPING! 📦

This is Bliss.
Welcome to the fam!
Hey gorgeous, welcome to our community! We're all about helping you increase intimacy and pleasure with yourself or your partner.

Our evolving collection is designed to be your companion, not your partner's competition. Whether you're looking to spice things up in the bedroom or simply want to explore your own desires, we've got you covered with a range of high-quality products.

We believe that great sex starts with self-love, and our products are the perfect way to enhance your solo or partnered play. Each item in our collection is made with ethically sourced, high-quality materials and features game-changing technology.

So why not join us and let us help you turn up the heat in your love life? We're all about empowering you to love yourself and your partner more, and we can't wait to see where our toys take you!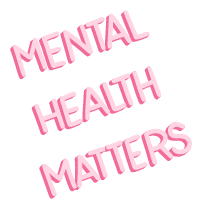 Our mission for you.
As a female owned Australian Sexual Wellness + Intimate Care brand, we're all about creating a new dialogue around the products we offer. We believe that sexual wellness is not only important for your physical health but also for your mental health. Let's face it, when you're happy in the sexual department, your mental health is sure to be on cloud nine too!

Our mission is to help you feel amazing both inside and out, and our collections have been specially designed with you in mind. We use only the best quality materials and technology to ensure you're getting the best in sex toys, self-care, and sexual wellness.

Because let's be real, who doesn't want to feel amazing in the bedroom? We're here to help you boost your confidence and enhance your pleasure with our playful and flirtatious products. We believe that everyone deserves to feel sexy and empowered in their sexuality.

So why not join us and let us help you unleash your inner goddess? Our products are designed to help you explore your desires and playfully tease your partner, so you can have some fun and feel amazing at the same time!
We care for you...
At BlissVixen, we believe that sexual wellness should be a fun and flirty adventure, not a taboo subject that is shrouded in shame and secrecy. That's why we've created a range of premium products, designed to enhance your pleasure and help you unleash your inner vixen.

Our adult parties are the perfect way to connect with like-minded women who share your passion for sexual exploration. Whether you're looking to try something new, or just want to let loose and have some fun, our parties are the ultimate playground for your wildest fantasies.

So come join the blissful revolution and discover the ultimate adult party experience with Stay Bliss! Let us help you unlock your full potential and explore your sexuality in a safe, judgment-free, and oh-so-sexy environment. We can't wait to show you what we've got in store!